Hire the best graduation photographers in Pampanga
Pay a lasting tribute to your academic journey with the best graduation photoshoot in Pampanga. Starts at PHP 1,300.00
Book a prenup session
Capture the joy and pride of your academic milestone with Cimmaroon Photography, your go-to graduation photographer in Pampanga. From stunning solo portraits to group shots with your fellow graduates, we'll capture your graduation day's joy, pride, and excitement.
At our photography studio in Pampanga, we ensure that your graduation session is a blend of professionalism and heartfelt creativity. From classic cap and gown shots to personalized setups that reflect your unique personality, we capture the essence of your achievement in every frame.
Graduation Packages
PRICE STARTS AT
PHP 1,300.00
Choose the location where your photoshoot will take place to check availability.
Grad photos solo or with your friends
Capture your graduation moments, whether solo flight or celebrating with your squad.
Professionally edited portrait photos
Show the world the best version of yourself that will make people say, "Wow, that's one accomplished grad!"
Professional grad portraits by the pros
Trust our professional photographers to capture your grad portraits in all their glory.
Free Toga photo
Want a timeless graduation symbol? We've got you covered with a complimentary Toga photo.
Enjoy HMUA at a discounted rate
Level up your grad photos with our pro HMUAs – at a discount!
Grad photoshoot inspirations
Get inspired for your graduation photoshoot in Pampanga with Cimmaroon Photography's graduation photoshoot inspirations. Whether you're looking for poses that scream "I did it!" or unique themes and concepts to make your graduation photos stand out, our collection of the finest portraits from past graduation photoshoots is here to spark your creativity.
View our gallery
Frequently Asked Questions
The best time to book a graduation session is whenever you feel ready to celebrate your achievements! However, we highly recommend scheduling your session one to three weeks before your graduation day so we can capture the excitement and anticipation of this momentous occasion in your grad portraits.
Booking a Graduation photoshoot is easy as 1-2-3!
On the Graduation Package section of this page, choose your location and click the Check Availability button.
Select the Graduation photography package you want
After selecting your package, you'll be directed to a fill-up form. Provide your contact details and special notes for your Graduation's photoshoot.
Once you're done, wait for a confirmation message from our team via email.
As part of our refund policy, if there's a camera failure, inclement weather, or any other unforeseen incident that prevents us from capturing your special moments on the scheduled date, rest assured that we'll work closely with you to reschedule or refund your deposit, if applicable.
Our photography studio in Pampanga is located at:
2nd Floor A&A Building
Brgy. Telabastagan, San Fernando, Pampanga

Landmarks:
In front of Telabastagan Barangay Hall beside 7-11 convenience store

Our photography studio in Metro Manila is located at:
Studio MNL, 404 ML Quezon Street, Lower Bicutan, Taguig, Philippines
You can search "StudioMNL" on Google maps and Waze
We currently service all areas of Pampanga, Tarlac City and Metro Manila.
Yes, we accept home service.
Why Book With
Cimmaroon Photography?
Choose Cimmaroon Photography for your graduation photoshoot in Pampanga and experience these delightful benefits to enjoy the most of your graduation photoshoot.
Professional graduation photographers
Our professional photographers are the masters of making you look extra fly in your grad photos!
A safe space to unleash your photoshoot style and ideas
Consider our prenup photoshoot studio your creative playground, where you can let your personality shine and rock those awesome poses.
Highly recommended photography studio in Pampanga
Get ready for a graduation photoshoot experience that'll have your friends asking, "Where did you get those amazing shots?"
Fast turnaround
We know you're eager to share your grad photos with the world, so we've got lightning-fast turnaround times.
Affordable graduation photoshoot packages
Our grad photoshoot packages are student-friendly, so you can get those Instagram-worthy grad photos without breaking the bank.
Be featured on our social media page
We love showcasing our amazing clients on our social media pages. When you book with us, your incredible graduation moments become the talk of the town, as long as we have your permission.
Solo / Portrait
Unleash your inner model and bring out your best poses and smiles. Embrace confidence with our solo portrait session!
Family / Group
Live, laugh, love with your family or friends as you pose and enjoy a group session with us. Perfect for families, cousins, and barkadas.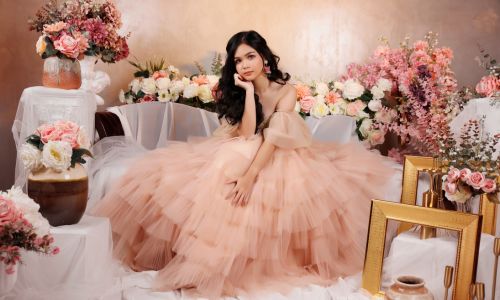 Pre-debut
Welcome your chapter to adulthood in style. Celebrate a decade and eight with an extraordinary pre-debut session with us!