Hire the best family photographers in in Pampanga
Encapsulate the love and happiness within your family with family portrait photography in Pampanga! Starts at PHP 4,000.00
Book a family session
Capture your family's timeless bond with Cimmaroon Photography's heartwarming family photography service in Pampanga. Our skilled family photographers specialize in creating cherished family portraits that beautifully depict the love, laughter, and connection your loved ones share.
Preserve your family's legacy and create lasting memories with our family photography services in Pampanga. Our dedicated team of family photographers is committed to providing you with a personalized and unforgettable experience, ensuring that every smile, every hug, and every connection is beautifully captured in your family portraits.
Family / Group Packages
PRICE STARTS AT
PHP 4,000.00
Choose the location where your photoshoot will take place to check availability.
Access to our creative setups
Let our setup be the backdrop that perfectly frames your beautiful family.
Professional family photographers
Trust our skilled and friendly family photographers to capture your family's heart and soul.
Exclusive online gallery
Easily access and share your treasured moments with loved ones anytime and anywhere. It's like having your private showcase!
Professional baby photographers
Our team of professional newborn photographers is here to expertly capture every milestone with their artistic flair and love of storytelling.
Family photoshoot inspirations
Explore our portfolio of family portraits in Pampanga and discover the warmth, love, and joy radiating from each image. From candid moments of laughter to tender embraces, our family photographers have masterfully captured the beautiful connections shared by families like yours.
View our gallery
Frequently Asked Questions
The best time to book a family session is anytime! At Cimmaroon Photography, we believe every moment with your loved ones is worth capturing and celebrating. Whether you're looking to freeze a special milestone or create beautiful memories together, our family photoshoots are designed to accommodate your schedule and preferences.
We embrace the joy of having more family members join the fun! The more, the merrier! Our experienced photographers know how to capture the unique dynamics and love within a family, big or small.
Many clients book a family photoshoot when commemorating significant family milestones, such as a parent's anniversary or during the holidays. It's the perfect way to gather everyone together and create lasting memories that will be treasured for generations.
Booking a Family / Group photoshoot is easy as 1-2-3!
On the Family / Group Package section of this page, choose your location and click the Check Availability button.
Select the Family / Group photography package you want
After selecting your package, you'll be directed to a fill-up form. Provide your contact details and special notes for your Family / Group's photoshoot.
Once you're done, wait for a confirmation message from our team via email.
As part of our refund policy, if there's a camera failure, inclement weather, or any other unforeseen incident that prevents us from capturing your special moments on the scheduled date, rest assured that we'll work closely with you to reschedule or refund your deposit, if applicable.
Our photography studio in Pampanga is located at:
2nd Floor A&A Building
Brgy. Telabastagan, San Fernando, Pampanga

Landmarks:
In front of Telabastagan Barangay Hall beside 7-11 convenience store

Our photography studio in Metro Manila is located at:
Studio MNL, 404 ML Quezon Street, Lower Bicutan, Taguig, Philippines
You can search "StudioMNL" on Google maps and Waze
We currently service all areas of Pampanga, Tarlac City and Metro Manila.
Yes, we accept home service.
Why Book With
Cimmaroon Photography?
Choose Cimmaroon Photography for your family photoshoot in Pampanga and experience these delightful benefits that will make your family moments even more extraordinary!
Professional family photographers
Trust our team of skilled family photographers to capture memorable moments that showcase your family's love and connection.
Safety and comfort
We provide a secure environment where everyone can relax, have fun, and let their personalities shine.
A safe space to be yourselves
The finest family photos capture the true essence of your unique dynamics. Our photoshoots are a safe space to be yourselves, laugh, and create authentic memories.
Fast turnaround
We know you're excited to share your beautiful family portraits with loved ones, so we prioritize speedy delivery of photos from your family session.
Affordable family photoshoot packages
Our affordable family photoshoot packages ensure lasting memories without sacrificing quality.
Be featured on our social media page
Let us show off your beautiful family and inspire others with your love and bond! With your permission, of course.
Newborn
Capture your little one's first exciting days with our newborn session! Ideal for babies 0 to 4 weeks old.
Baby (1month+)
Watch your baby grow, frame by frame, with our baby session! Perfect for babies ages 1 to 9 months.
Milestone baby
Celebrate your baby's incredible first-year journey! Let's capture their every laughter and mischief with our milestone session.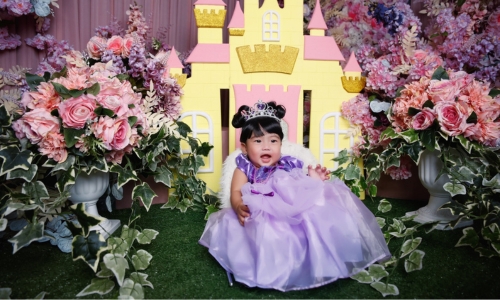 Kiddie
Let your kid's vibrant personality shine through in every frame with our kiddie session. Suitable for kids ten months to 3 years old.
Maternity
Cherish your journey to motherhood before your little one arrives with our maternity session. Best for 28 to 32 weeks pregnant moms!
Solo / Portrait
Unleash your inner model and bring out your best poses and smiles. Embrace confidence with our solo portrait session!
Corporate
Picture-perfect professionalism, captured in every pixel. Elevate your brand with professional corporate photos taken by our professional photographers!