Hire a kids photographer in Tarlac City
Celebrate your kid's special moments with photographs of their extraordinary milestones with a kid's photoshoot. Perfect for kids ages 10 months old and above! Starts at PHP 2,500.00
Book a kiddie session
Get ready to capture the boundless energy and delightful charm of your little ones with Cimmaroon Photography's kiddie photography services in Tarlac City! As children grow, their personalities blossom, and we're here to celebrate every joyful moment through the lens.
Our kiddie photoshoots are designed for children ages ten months and above, providing a fun-filled experience that captures their unique spirit. From cheeky smiles to playful giggles, we aim to freeze those precious moments you'll treasure forever.
With our talented children photographers in Tarlac City, your little stars will shine bright as they showcase their individuality during the photoshoot. We create a relaxed and joyful environment where their true personalities can shine!
Kiddie Packages
PRICE STARTS AT
PHP 2,500.00
Choose the location where your photoshoot will take place to check availability.
Access to our creative setups
From royal palaces to space stations, we'll create a backdrop that brings your child's dreams to life.
Professionally edited kiddie photos
Say goodbye to ordinary snapshots and hello to professionally edited kiddie photos that capture your little one's infectious laughter and genuine moments of joy.
Air-conditioned room for your children's comfort
Our air-conditioned room ensures your little superstar can strike a pose without a sweat.
Professional kiddie photographers
Our professional kiddie photographers expertly capture childhood magic. They'll turn ordinary moments into extraordinary memories with their playful spirit and skillful eye.
Access to our kid's wardrobe
Choose from adorable outfits, trendy accessories, and stylish props to make your child's photoshoot a fashion extravaganza.
Kiddie photoshoot inspirations
Welcome to our kiddie photoshoot inspiration section! If you're planning a children's photoshoot in Pampanga, get ready to be inspired by the adorable and heartwarming portraits from our past sessions.
Explore our collection of children's photography in Pampanga and immerse yourself in a world of joy, laughter, and endless possibilities. From playful poses to imaginative themes, our talented children's photographers in Pampanga have captured the spirit of each child, celebrating their unique personalities.
View our gallery
Frequently Asked Questions
Anytime is the most convenient time to book a kid's session! You don't need to wait for a special occasion to capture those precious moments on your little one's journey.
However, many of our clients often book a kiddie session during their child's birthday to celebrate their milestone. It's a beautiful way to commemorate another year of growth, joy, and adventure!
Booking a Kiddie photoshoot is easy as 1-2-3!
On the Kiddie Package section of this page, choose your location and click the Check Availability button.
Select the Kiddie photography package you want
After selecting your package, you'll be directed to a fill-up form. Provide your contact details and special notes for your Kiddie's photoshoot.
Once you're done, wait for a confirmation message from our team via email.
As part of our refund policy, if there's a camera failure, inclement weather, or any other unforeseen incident that prevents us from capturing your special moments on the scheduled date, rest assured that we'll work closely with you to reschedule or refund your deposit, if applicable.
Our photography studio in Pampanga is located at:
2nd Floor A&A Building
Brgy. Telabastagan, San Fernando, Pampanga

Landmarks:
In front of Telabastagan Barangay Hall beside 7-11 convenience store

We currently service all areas of Pampanga, Tarlac City and Metro Manila.
Yes, we accept home service.
Why Book With
Cimmaroon Photography?
Choose Cimmaroon Photography for your maternity photoshoot in Tarlac City and experience these delightful benefits that will make your journey to motherhood even more extraordinary!
Professional children's photographers
Our professional children's photographers can capture those priceless moments that melt your heart.
Safety and comfort
Safety first, smiles second! We prioritize the safety and comfort of your little ones to ensure a worry-free and fun-filled kiddie photoshoot experience.
A safe space to bring your photoshoot ideas to life
Our studio is a safe space for creativity, where you can make any themes or concepts come to life for your kid's session.
Fast turnaround
Our fast turnaround time means you won't have to wait long to relish and share those precious memories with family and friends.
Affordable kiddie photoshoot packages
Our affordable kiddie photoshoot packages ensure you can capture those adorable moments without breaking the bank.
Be featured on our social media page
Get ready for your child to shine on our social media page, spreading their cuteness to the world and making everyone say, "aww!" With your consent, of course.
Family / Group
Live, laugh, love with your family or friends as you pose and enjoy a group session with us. Perfect for families, cousins, and barkadas.
Solo / Portrait
Unleash your inner model and bring out your best poses and smiles. Embrace confidence with our solo portrait session!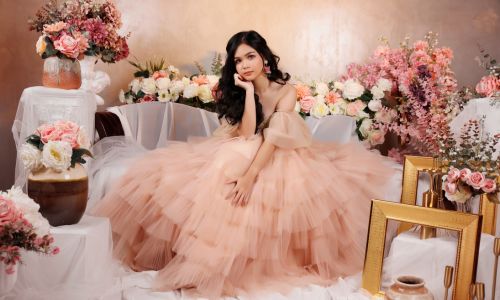 Pre-debut
Welcome your chapter to adulthood in style. Celebrate a decade and eight with an extraordinary pre-debut session with us!
Graduation
Your greatest academic achievement deserves the best celebration! Be loud and proud with our graduation session!